Meet David and Veronika Evans-Gander – Waiheke wine pioneers. Together they've transformed 41 acres of the Te Matuku Valley into a flourishing wine and food destination. Since 1994 this inspirational couple have cultivated their sustainable lifestyle, nurturing their land, the vines and wines, and their people.
David's connection with Waiheke is lifelong. This island and that man captured Veronika's heart, so she farewelled her Swiss homeland to embrace island life. David's international wine-making experience, and Veronika's self-sufficient family farm enabled this young couple to dream big – with confidence and ambition fuelling their vision. You name it – they've built it: the vineyard, their mudbrick family home, the winery, bottling plant, cellar door and restaurant!
Quality wine production with affordable pricing has been their focus from the outset and is key to their successful wine brand. Passage Rock wines continue to win medals and trophies, consistently contributing to the international acclaim of our island's wine
Nowadays, David has full oversight of the wine, from the making of it, to the bottling and marketing. He also manages various vineyard sites, growing volume to allow for affordable pricing. They also bottle wine for other vineyards. Veronika has grown her art and craft-making practice, connecting you to the 'wairua' (spirit) of the landscape. She takes inspiration from their carefully nurtured vineyard, gardens, and locale, creating artworks to further enrich your experience. And their two sons, Johnny and Marvin, who were born in their hand-built mud brick home, remain integral to the future of this growing multi-generational family business.
David and Veronika's ultimate dream is for you to experience their 'manaakitanga' – hospitality. You'll feel the passion, dedication, and craftsmanship of the entire team. You'll relax and enjoy Passage Rock wines, and dine surrounded by vines, overlooking the bay. You'll feel the echoing and heartfelt vibe that they've created, over 30 years.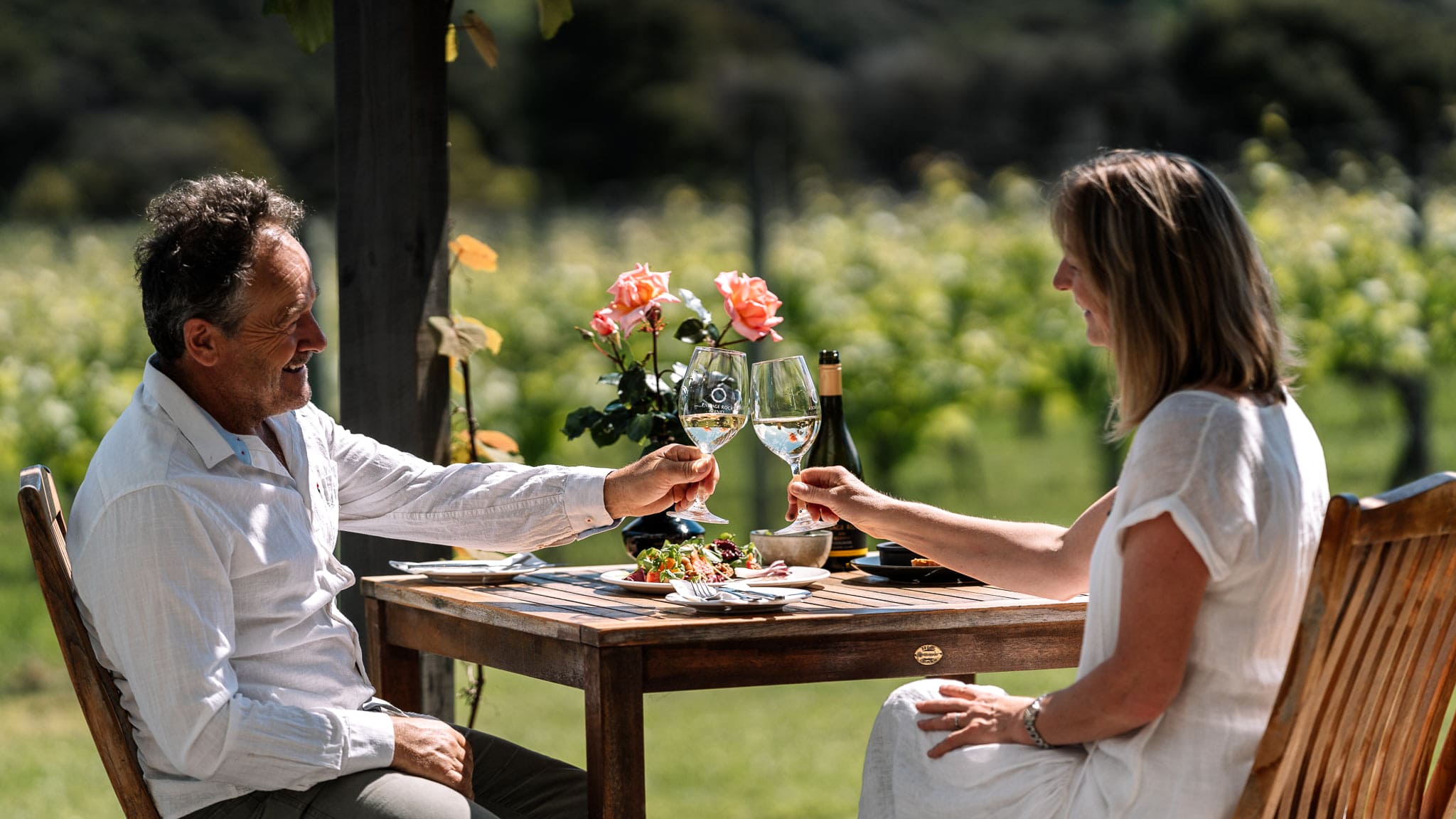 The concept to create fantastic wines in a beautiful place near the sea was merely the dream of two young people in their prime seeking their way in life.
One year later they were married and living and working towards that goal in Switzerland, Veronika's homeland.
One year later they were married and living and working towards that goal in Switzerland, Veronika's homeland.
In 1993 a journey was made back to the southern hemisphere to purchase their dream location. Through their years of experience in Europe, Australia and New Zealand they knew instantly when they arrived at this beautiful location on the eastern end of an island over blessed with beauty and already making some of New Zealands finest Bordeaux reds that this was the location for their dream project.
An awesome property was purchased on beautiful Waiheke Island and one further year was spent gathering experience, saving and for Veronika preparing to say goodbye to her homeland. This property would go on to becoming Waiheke's most awarded winery.
In 1996 the first Syrah vines were planted at Passage Rock somewhat against the trend but with calculated risk taking and trying to emulate the trophy winning success that had been enjoyed in Margaret River for Syrah by David at Vasse Felix.
Our first two wines were presented under the Camana Farm label and the 1999 Forte shot to fame gaining 5 stars from Michael Cooper but also being recognized as offering very good value.
Mauris mollis eros eu tortor luctus posuere. Nam leo mauris, aliquet dictum dolor et, convallis euismod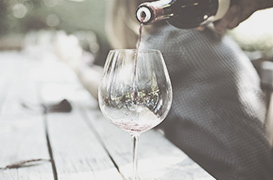 Mauris mollis eros eu tortor luctus posuere. Nam leo mauris, aliquet dictum dolor et, convallis euismod
The new packaging and incremental quality improvements brought strength to our brand and the 2000 Forte again gained 5 stars from Michael Cooper. The 2000 Syrah scored well in the various New Zealand reds tastings and marked the birth of a very successful addition to our portfolio.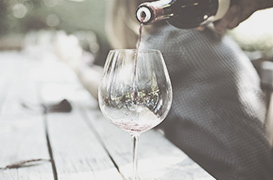 In 2001 the brand Passage Rock was created. It coincided with the birth of our first son Johnny. Since 2001 Passage Rock has gone on to be known as Waiheke Island's most awarded winery in New Zealand wine shows, gaining up to 60 medals in a short time including the trophy at the Air New Zealand Wineshow in 2004 for its Syrah which has had an unbroken record of a gold medal each year to this day.
Waiheke Island's most awarded Winery
Every red wine made since 2002 has won a medal and many of the whites have too. We are probably Waiheke Island's most awarded Winery.
In 2004 the 2003 Passage Rock Syrah took out the trophy for the Best New Zealand syrah at the Air New Zealand Wine Awards. The Syrah has won a gold medal ever since and the 2006 Reserve Syrah has recently been awarded 5 stars from Bob Campbell New Zealand's best known master of wine.